Getting to Circle Studio!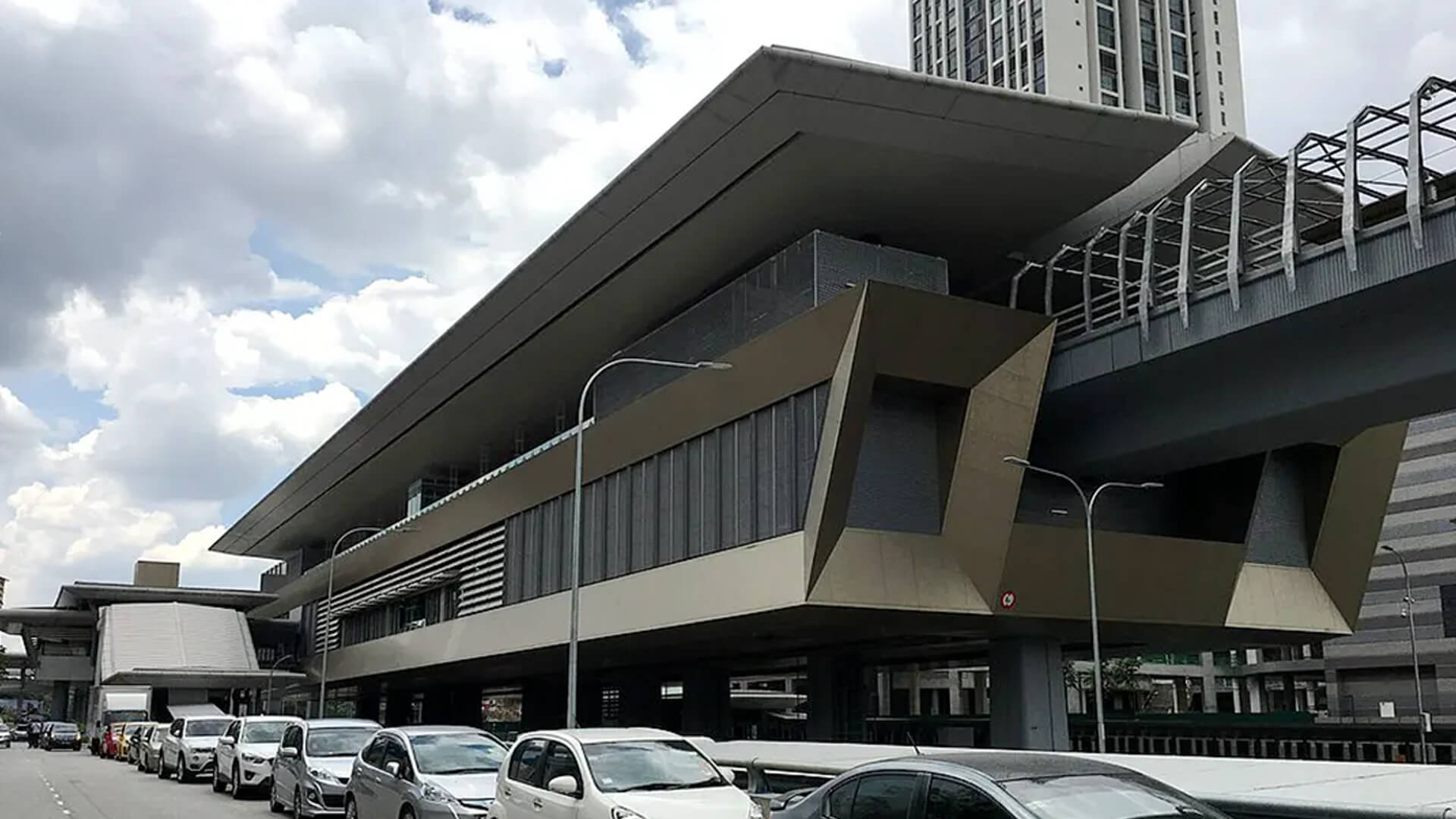 Internet Source 
Located 28 minutes by car from the heart of Kuala Lumpur, Circle Studio is easily accessible via MRT! Just hop onto any LRT and interchange to the MRT line at KL Sentral, or if there are any connecting MRT stations in the vicinity of your home, and stop at Surian Station. From there it's a 10 minute walk or a 5 minute car-ride via Grab.
What's in Kota Damansara?
If you're here, we're guessing you're looking what's there to do around Circle Studio, right? 
Starbucks & TGV Cinemas @ Encorp Strand
Internet Source
Wondering where to wind down and get your coffee fix? There's a Starbucks right behind the office if you're open to explore Encorp Strand mall and their stores. What about beating the jam after work? You can always just head over to TGV Cinemas right behind the office and catch a movie to avoid the traffic! 
Tropicana Gardens Mall, Kota Damansara
Internet Source
Just 10 minutes away from the office by, Tropicana Gardens Mall One of the many malls in the vicinity, Tropicana Gardens Mall houses many attractions for you to explore on your weekends such as Book Xcess, GSC Cinemas, Village Grocer, an abundance of retail stores for your shopping needs and the newly opened, largest Starbucks Reserve in Malaysia!
Sunway Giza, Kota Damansara
Internet Source
Another venue you can look to explore on the weekends would be Sunway Giza, just a 5 minute walk from the office! Apart from karaokes, restaurants and bars to drink at, there's also weekend bazaars where you can find clothing, food or small businesses promoting their own products. The flea market shops change weekly so there's always something new for you to look forward to every week!
Ikano Power Center, The Curve and IKEA
Whether you're looking for a good meal, some bedding, furnishing for a more comfortable stay at your rental home or just a chill night out, there are a handful of malls accessible if you live within Kota Damansara. From Surian Station you'll be taking the next station and stopping at Mutiara Damansara Station, less than a 5 minute MRT ride from the office! 
Internet Source
Other than what's listed above, Kota Damansara has so much more to offer! With bakeries, salons, laundries, Driving ranges, and entertainment, there is a HUGE array of food to choose from, with budget eats from hawker stalls to all-out splurging meals that encompass Korean, Japanese and Western cuisines! When it comes to food, you're really spoilt for choice in this area! There are also a lot of convenience stores and hypermarkets like Giant and NSK for your shopping needs if dining out is not your thing and you'd rather have a delicious home-cooked meal on your own!
Accommodation
Encorp Strand Residence
Internet Source
Looking to stay within the vicinity of the office? There are numerous places to rent in the area some of which are Encorp Strand Residence, Sunway Nexis Apartment, Casa Indah Condominium & Palm Spring Condominium.
The location above is only the tip of the iceberg when it comes to accommodations located suuuuper close to the office, and they vary widely on budget and quality, so take your time in choosing your apartments! But if you're looking for other alternatives you can always look into staying in apartments that are located close to other MRT stations and travel to the office by train, some of which are Emporis and SQWhere, Kota Damansara!
This article doesn't just stop here, You could even ask around within the office to see if anyone is looking to share apartments or have any great recommendations for you! Don't be shy, we don't bite (maybe)!
Hopefully this blog has been helpful in getting you accommodated and adjusted while you're working with us!